ADVANTICSYS launches its new standalone gateway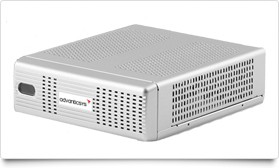 ADVANTICSYS launches its new standalone gateway
July 6, 2012
The SG1000 is a 802.15.4-Ethernet gateway device that acts as data concentrator for your wireless sensor network. The robust architecture is capable of handling data from a large number of wireless sensor nodes, being the only limit the physical memory of the system. Furthermore, the embedded database allows the local storage of these data, enabling the access to these records by external applications thanks to the configurable Ethernet interface.
Read more at the Product page.
Moreover, a new series of kits including the powerful SG1000 have also been launched.