AdvanticSYS launches new product family: Industrial Monitoring Systems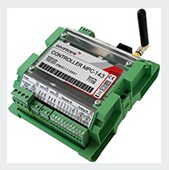 AdvanticSYS launches new product family: Industrial Monitoring Systems
November 30, 2012
Our new industrial products are intended for monitoring a huge range of technical processes.
Specially developed to simplify the integration of systems and signals in a safety and reliable way thanks to the amount of soported interfaces, datalogging function, inputs and outputs, and unified data adquisition through standard and open protocols.
The wide range of controllers together with the customization posibilities of each one, provides the capability to select exactly the controller needed for your application.
We invite you to learn more of our controllers in the Products section, where you will find our MPC Selection tool, an interactive web application which helps you choose the right device.