ADVANTICSYS to show its products at the Smart City Expo 2013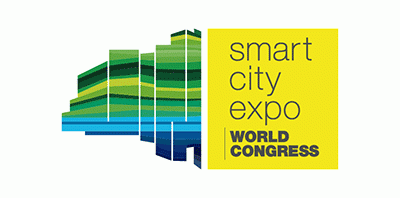 ADVANTICSYS to show its products at the Smart City Expo 2013
November 13, 2013
How to achieve more sustainable cities? ADVANTICSYS will present their solutions and products, from 19 to 21 November 2013 in Barcelona, at the Smart City Expo World Congress, one of the most important trade fairs in the international calendar that encompasses a wide range of technologies able to create smart cities with higher quality life.
Thus, present at stand F636, ADVANTICSYS will show its wide range of electronic devices for remote monitoring and management solutions jointly with its brand new software platform called Concordia®. In short, flexible solutions tailored to provide intelligent services to any city in the world.
ADVANTICSYS also offers specific products for the energy sector, for the efficient management of electricity networks, monitoring of wind turbines or solar plants, remote meter reading capabilities and devices for measuring gas level in petrochemical plants. It also provides solutions for agriculture such as greenhouses indoor climate management, water flow monitoring in irrigation canals or real-time water quality measurements.
Last edition of the Smart City Expo World Congress, the event on smart cities organized by Fira de Barcelona, last year received more than 7,000 visitors from 82 countries , including 3,055 delegates , 319 speakers and 140 companies . They discussed the challenges that cities will face in the near future and presented the solutions available today .
Cities will be the major players in the global development in the coming decades and most of the planet's inhabitants will live in them . How to build new cities and transform existing ones will be a key for the future of mankind.
About ADVANTICSYS
The company, founded in 2009 by a group of engineers with over ten years of experience in the industry , currently has 16 employees and sells its products in 35 countries in Europe , Asia , Africa and America. It has started its international expansion with a subsidiary in Chile.
ADVANTICSYS provides wireless sensor networks and industrial monitoring equipment with applications in areas such as process control in industry or environmental monitoring. Get to know our solutions for Smart Cities portfolio.