Smart Water Management and Remote Monitoring Systems, main attraction at the Smart City Expo 2013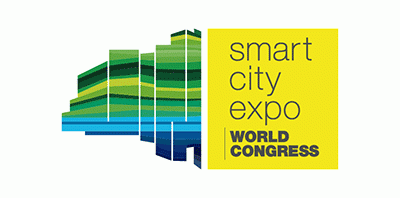 Smart Water Management and Remote Monitoring Systems, main attraction at the Smart City Expo 2013
December 3, 2013
ADVANTICSYS solutions for air quality monitoring, smart water management and remote measurement of electricity consumption in the cities of the future, have managed to attract the interest of National and International Municipalities and Engineering firms during the prestigious International fair Smart City Expo World Congress , held in Barcelona from 19th to 21st November.

During the three days of exhibition, to which 9,000 visitors, nearly 400 cities, 320 experts and 162 companies on five continents have visited, ADVANTICSYS staff presented their industrial remote monitoring and control devices as well as the Concordia® software platform. All these are flexible and customized solutions for smart cities and improved quality of life.

Attendees have been particularly interested in the water distribution management systems, including devices for remote meter reading, measuring water quality and level in rver basins or water treatment plants and leak detection in pipes and channels, essential issues for sustainability and efficient use of water achievements.

Other interesting products that had great success are ADVANTICSYS monitoring systems for air quality, including low cost and high performance devices for measuring levels of pollutants in different parts of the city forming a distributed measurement network as well as devices to control energy consumption in public buildings, commercial and business centers. This last solution is particularly relevant for governments and private companies, as it allows to combine efficiency and cost savings.



About ADVANTICSYS
The company, founded in 2009 by a group of engineers with over ten years of experience in the industry , currently has 16 employees and sells its products in 35 countries in Europe , Asia , Africa and America. It has started its international expansion with a subsidiary in Chile.

ADVANTICSYS provides wireless sensor networks and industrial monitoring equipment with applications in areas such as process control in industry or environmental monitoring. Get to know our solutions for Smart Cities portfolio.