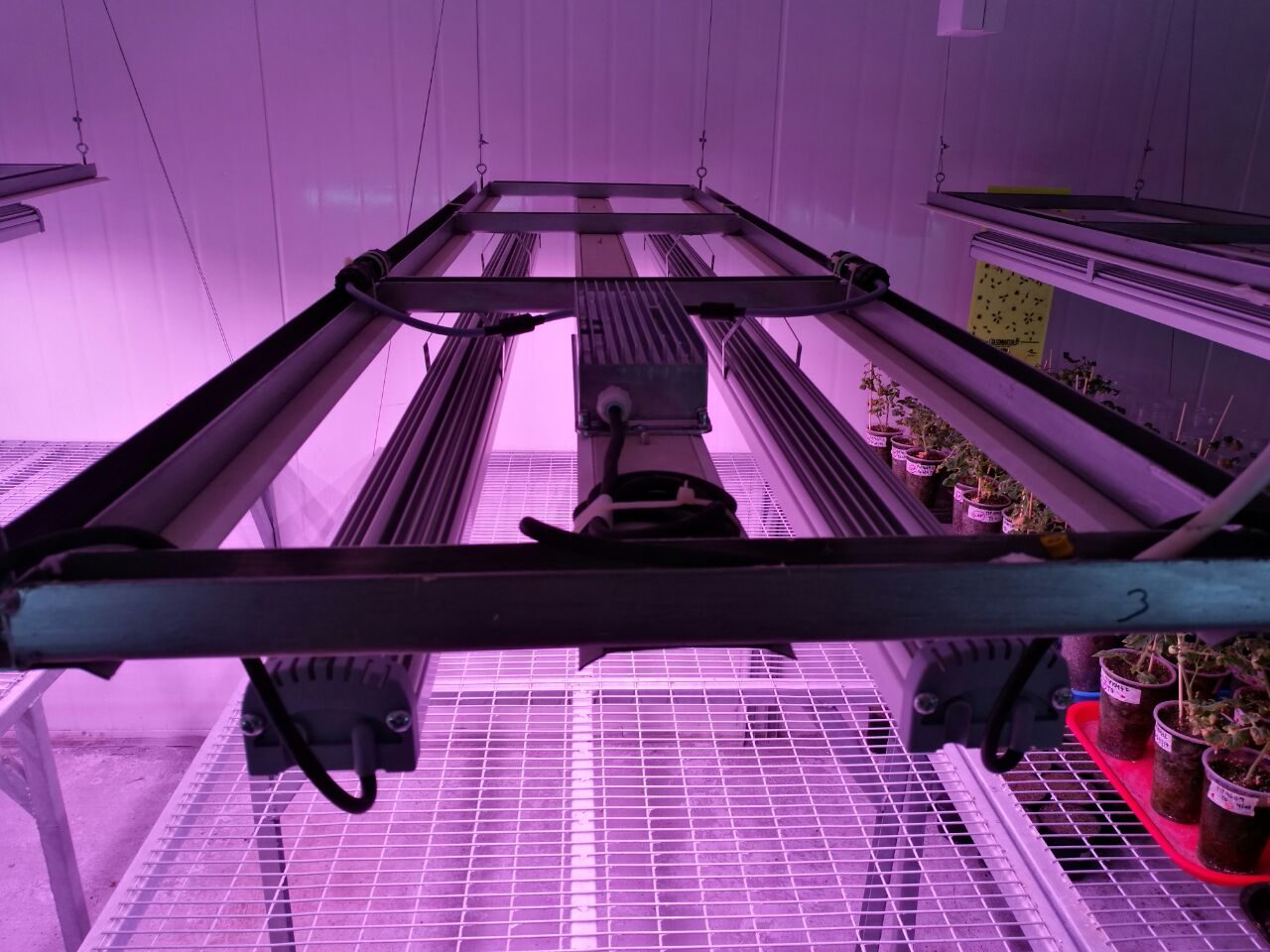 The Center for Advanced Studies in Fruticulture (CEAF) is a research center located in the O'Higgins Region, in central Chile, whose objective is to improve the scientific and technological competitiveness of the region through solutions and technological innovations that improve productivity of key fruit species.
In partnership with our subsidiary company Epssilon Networks, established in Chile since 2011, we have recently implemented a Controlled-Environment Agriculture solution with professional LED lighting for plant growth provided by our partner Valoya, with carefully selected lighting spectra for maximum crop performance. This system has been deployed inside a growth chamber, isolated from outdoor ambient variables, thus allowing the cultivation of crops under controlled conditions.
This system, like all that we deploy in this market, can be controlled and regulated through the use of the UCM-316 controller, capable of performing scheduled controlled actions or ad-hoc and monitored by our wireless temperature, humidity and CO2 sensor, IAQM, through the Concordia Cloud platform, where data is sent in real time and from where notifiable events are generated by email.
By using this technology, it is expected to achieve energy savings of 40% to 50% compared to traditional sodium lighting systems, and under certain conditions could be more than 60%. The technology will also help reduce growth times by approximately 22%, while generating more vigorous plants. As an example, crops that usually take 12 weeks under traditional fluorescent or sodium lighting systems, would take only 9 weeks on average to reach a similar and even better development stage than with traditional systems, and only 50 % of energy consumption. In this way, it is possible to increase the number of productive cycles in a given period of time, by using the same infrastructure.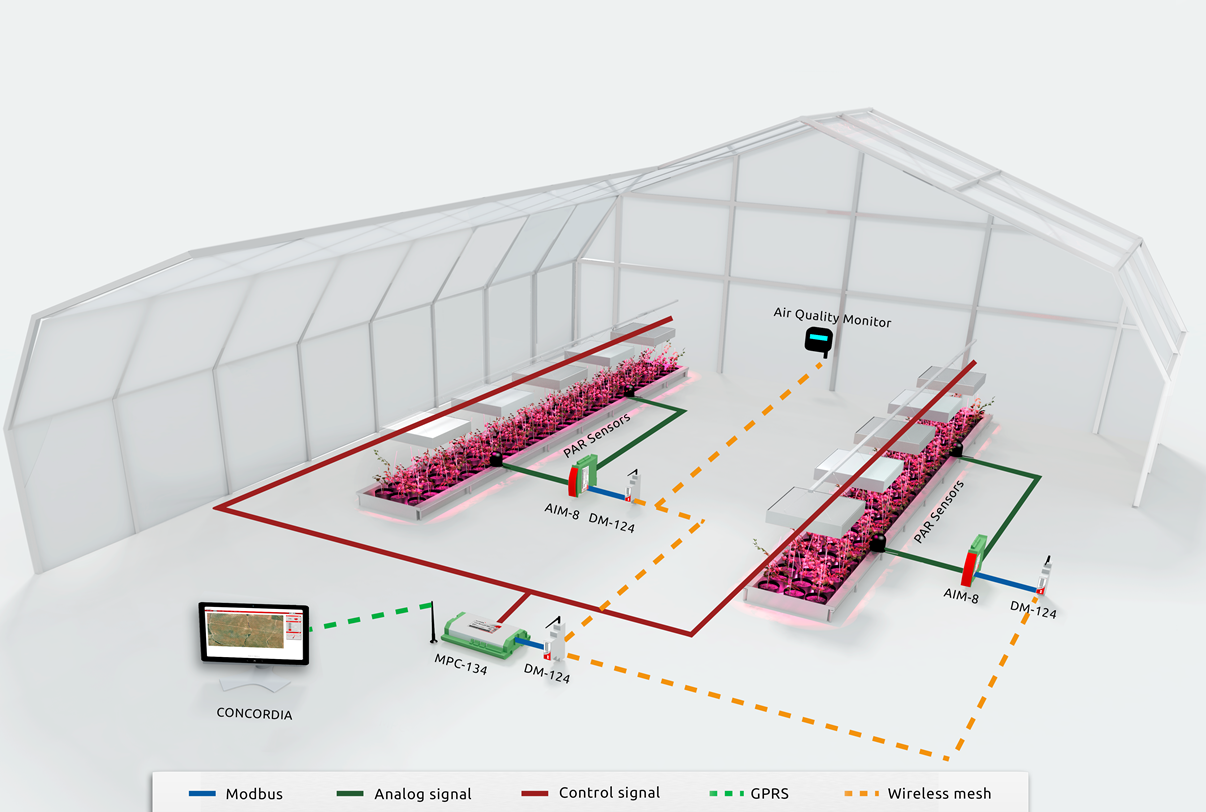 More information about our Smart Agriculture solutions can be found here.