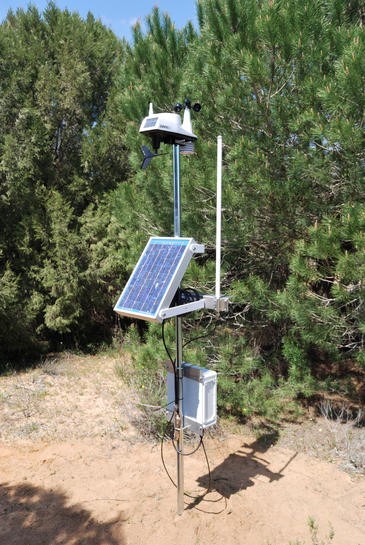 A sensor network deployment based on ADVANTICSYS technology will be the tool used by a group of experts from the University of Seville to obtain data with which to analyze the impact that climate change will result in Doñana Biological Reserve (DBR).
The intelligent nodes are currently located in Laguna del Ojillo de Doñana where through humidity, temperature and wind direction data, among others, and the application of computational intelligence and monitoring techniques can foresee water levels.
Low-cost wireless technology and consumption
The system implemented in the DBR is based on CM3000 and CM3300 platforms that ADVANTICSYS strongly recommends for deployments in remote environments where extended radio coverage is needed. These devices have very special characteristics: low cost, low power consumption, ability to wirelessly communicate with each other, data processing capacity, and ability to be equipped with sensors and autonomous in the sense of energy. This, coupled with its low cost makes it possible to make a deployemnt of hundreds of nodes to cover large areas.
The Doñana Biological Reserve
The Spanish natural protected area of Doñana in Huelva, has 104,970 hectares and includes both the Doñana National Park (established 1969) and the Doñana Natural Park (established in 1989 and expanded in 1997). Its vast expanse of marshes hosts numerous species of waterfowl, typically up to 200,000 individuals during the winter each year.
Due to its privileged location between two continents and its proximity to the meeting place of the Atlantic and the Mediterranean, the Strait of Gibraltar, Doñana can observe over 300 species of European and African birds a year, being a transit, breeding and wintering grounds for thousands of them (aquatic and terrestrial).
Source: University of Seville, ADVANTICSYS