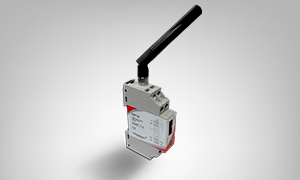 ADVANTICSYS introduces a new Long Range Wireless Modbus Bridge: DM-108 . The new device extends the typical wireless mesh network capabilities to a longer range, achiving up to 5 Km distance thanks to its multihop features.
The main role of the DM-108 is to act as 868MHz wireless bridge inside traditional wired RS485 Modbus RTU installations, providing the limited point-to-point RS485 networks with the versatility and ease of installation of wireless sensor networks (WSN). Wireless transmissions are AES-128 bits encrypted.
The DM-108 is fully Modbus RTU compatible, which means that any PLC, controller or PC can use its wireless features through the use of standard Modbus RTU commands.
The WM Config Tool software eases the process of configuring the device.