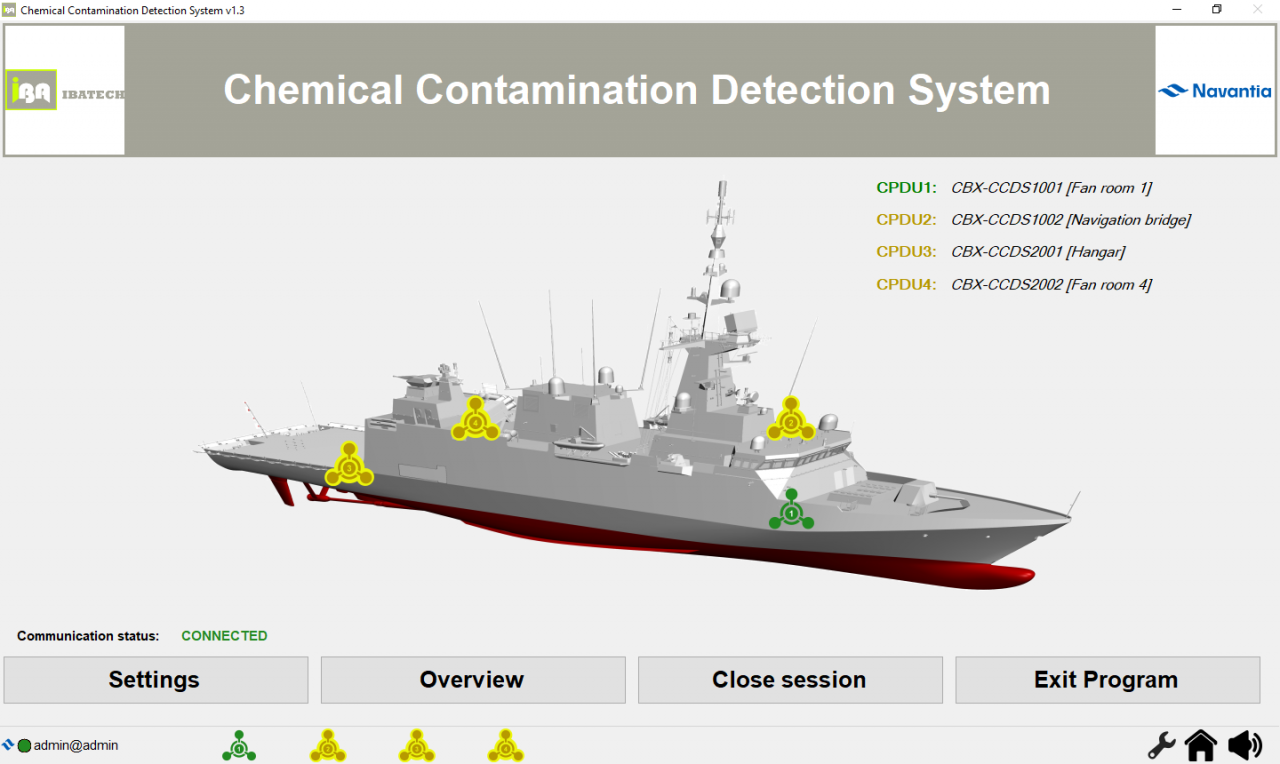 As part of our engineering services, advanticsys has successfully delivered the fourth chemical detection system for Spanish Navantia's fleet of corvette warships headed for Saudi Arabia.
Chemical, biological and nuclear (CBN) detection in warships is becoming relevant for fleet protection. Jointly with our partners from Ibatech, we have developed a novel chemical detection system integrating multiple sensor input points to detect the presence of harmful chemicals including warfare agents and toxic industrial compounds.  The system is linked to a central control unit which monitors, remotely and in real time the alarm status of each sensor. The system is integrated to the ship's IPMS control platform and comes with modules for maintenance and training.
Both software and hardware and communication infrastructure has been designed and developed as part of our duties.
More information can be found in our projects dedicated area