January 24, 2017
Comments Off

on Spanish DSO Selects Advanticsys Monitoring Solutions for District Heating and Cooling Project
Advanticsys extends its projects portfolio with an automated meter reading project in one of the largest District Heating/Cooling networks in the south of Europe, operated by Spanish company Sampol. In particular, this project, located in Palma (Majorca – Spain) provides heating and cooling to the Balearic Islands University (UIB) and the Balearic Islands Innovation Park "Parc Bit". Built in 2000, it comprises a tri-generation plant providing heating and/or cooling to 25 different customers.
Sampol, as DHC operator, requested an end-to-end solution for remotely collecting meters data previously installed. Advanticsys deployed a system based on its datalogger MPC-330 with M-Bus interfaces to read data from Kamstrup meters and to send them periodically through csv files to a remote server. In parallel, a Modbus TCP connection was enabled to support real time data collection from company SCADA.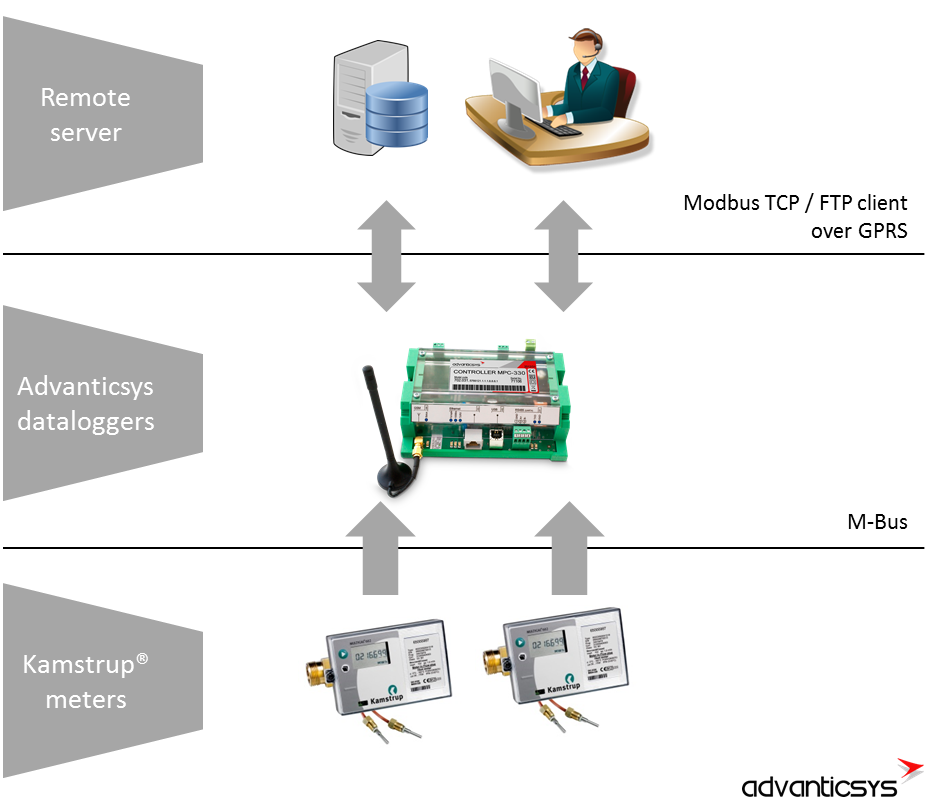 Through this project, Sampol expects to improve network efficiency and as well as the simplicity of securely collecting data.
About SAMPOL
Sampol is a Spanish-owned multinational group founded in 1934, whose business is design, construction and operation of turnkey energy projects (power plants, gas cogeneration, renewables, energy efficiency solutions). Sampol has a permanent presence in Spain, the Dominican Republic, Jamaica, Costa Rica, Panama and Cape Verde and has developed projects in twelve countries spread over three continents. Its turnkey projects encompass more than 55 airports; underground transport systems in six cities; electricity power and co-generation plants for public and private clients; and the installation of hundreds of hotels and resorts, hospitals and assembly halls.
About ADVANTICSYS
The company, founded in 2009 by a group of engineers with over ten years of experience in the industry, currently has 16 employees and sells its solutions in 40 countries in Europe, Asia, Africa and America. ADVANTICSYS provides remote monitoring and control systems based on wireless sensor networks and industrial monitoring equipment with applications in areas such as processes control in industry, automated metering or environmental monitoring.
Read more