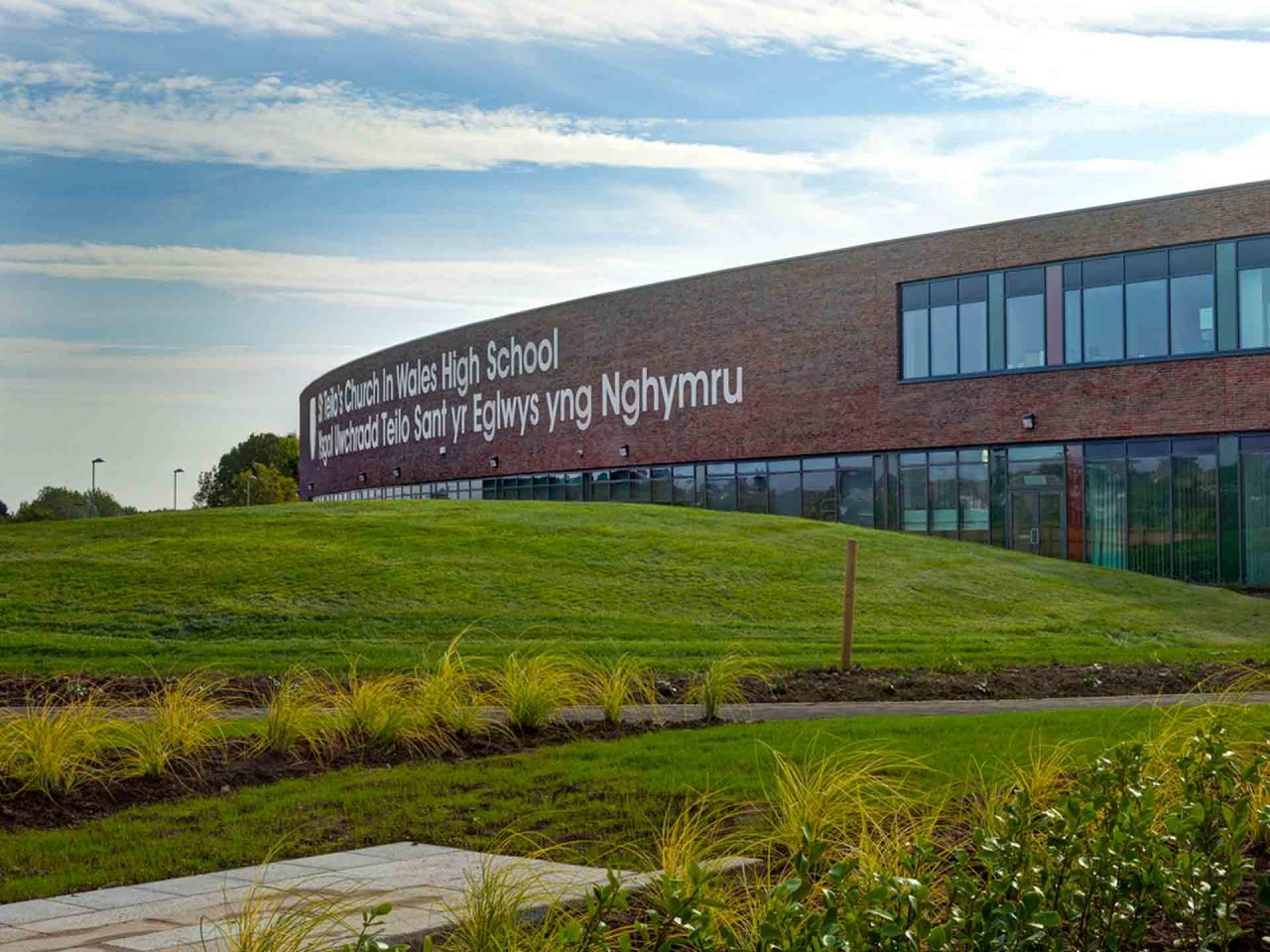 ---
Nowadays, it is increasingly important that public buildings are as energy efficient as possible. This is a not only a global trend for new buildings but also for existing ones. One such building is the St Teilo's High School in Cardiff, Wales. Built in 2014 to BREEAM Excellence, the building already has a state of the art building management system. However, having so many meters/sensors monitored made it hard sometimes to locate what the problem was. Thus, an additional heating monitoring solution was required to simplify where heat was dispersed – creating heating zones. This required the installation of heat meters in 9 locations, 2 of them in the Ground floor and 7 in the First floor. Advanticsys fully wireless solution supporting M-Bus and Modbus RTU / TCP was chosen by the School and Cardiff Council due to the non-intrusive nature of the installation, with little preparatory work needed resulting in a cost reduction compared to other wired alternatives. The solution included the following equipment:
Wireless M-Bus T1 Heat meters. Being battery-operated, they were the best option to avoid power wires deployment. They included 2 PT500 temperature sensors.
DM-108 wireless bridges. Supporting both Wireless M-Bus and Modbus RTU, they provide seamless connectivity between heat meters and data concentrators.
MPC-333 data concentrators. They logged and sent heat meters data to the cloud platform in 15 minutes intervals using FTP.
Once every device is properly configured put in place, via the Concordia Cloud platform, the user can access each meters data, develop customized dashboards and be able to download data for further analysis. The platform also includes events notification by email. The data collected on a local FTP server at the school, and sent to a central Council FTP from the MPC-333 data concentrators. Sending data to multiple FTPs is another useful feature of the wireless solution.
Mathew Preece, Energy Projects Manager at Cardiff Council, states that "using Advanticsys wireless communication bridges and data collectors allowed work to be carried out with less disruption to the school (no need for wires). It is early days for the project, but it is envisaged that this high level overview of heating the school via the zones created by the heat meters will allow the facility manager to optimise his time and prioritise his work load based on sections of the school that are causing problems from overheating."
More information about our building management solutions can be found here.
---